ABA Pledge for Change: Disability Diversity in the Legal Profession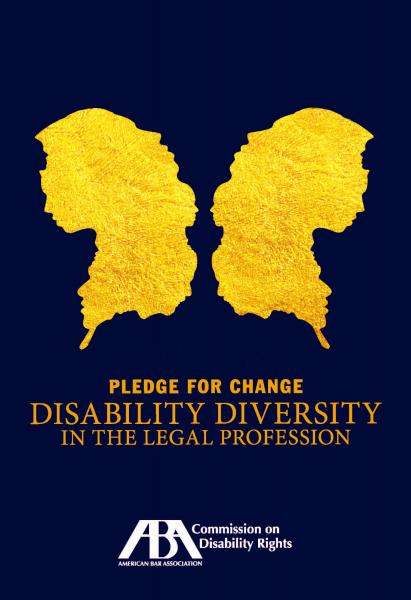 The American Bar Association Commission on Disability Rights created a one page pledge for employers to sign that affirms the signing organization's commitment to diversity. The idea is to recognize that diversity is in the best interests of of the legal profession, people who use legal services and the actual organizations signing the pledge. The pledge also asks organizations to commit to encouraging others in the legal industry to take the same pledge.
The pledge was created to address the lack of lawyers with disabilities in legal positions, and was the centerpiece of the Second ABA National Conference on the Employment of Lawyers with Disabilities held in 2009. The pledge was approved by the ABA Board of Governors Operations and Communications Committee, and in 2012 was amended to include judges and judiciaries as signatories. The pledge was then amended one more time in 2014 to include law schools and state / local bar associations.
Download and Share the Pledge for Change Brochure. We Need your Help to spread the word!