How to Test- Website Usability Testing Guide
How to Test - Types of usability tests
Each type of usability test is best suited to answer a particular type of question. Articulating your testing question and knowing which test best responds to that question is key to your test's success.  Although some distinctions below are artificial it is helpful to familiarize yourself with the various tests before creating your own.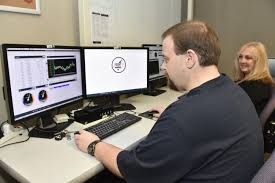 Some tips before you start:
1. Know and use the tools you have access to. Forinstance, Google Anyaltics has a 'In Page Anyatlics' feature, which provides a click map. If your site already uses Google Anyaltics, you may not need a seperate program to create a click map. Similarly, if you need a survey of your users, and your agency already uses a survey tool, there is no need to use a new tool.
2. Keep all your usability documentation together and in one place. Because this is an iterative process, you will want to use your inital tests to inform any subsequent changes you make.
Click Here to Go Back to the Website Usability Testing Guide