Who to Test - Website Usability Testing Guide
Who to Test - Participants
T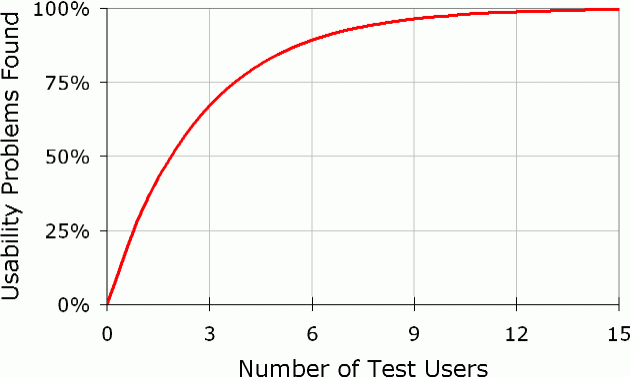 he idea of finding individual participants to test your site can be overwhelming and a stumbling block to routine user testing.  However you do not need hundreds of testers to obtain good information.  
The Nielson Norman group indicates that 5 users can uncover 85% of the major usability issues, and 15 users can find 100%.*
How many testers will I need?
The same studies suggesting small testing groups also stresses the need to conduct several rounds of testing on your site.  
If you are testing at several stages (i.e.: beginning and during your design process, and prior to launch) consider testing with multiple groups at each point.
With these small and agile groups, it is important to define your audience and find representative users.  Most sites have several user types, such as clients, advocates, community members, and the press.  Your user testing should reflect each of the user types accessing your site.   If you do not know who is using your site, look at your analytics, or engage users from groups you want accessing your content.  
*Nielsen, Jakob. "Nielsen Norman Group."  Why You Only Need to Test with 5 Users. Nielsen Norman Group, 19 Mar. 2000. Web. 19 Dec. 2014. http://www.nngroup.com/articles/why-you-only-need-to-test-with-5-users
Click Here to Go Back to the Website Usability Testing Guide