About
Legal Services National Technology Assistance Project (LSNTAP) is part of the Michigan Advocacy Program, a legal aid organization that provides access to the justice system for those who need it the most through direct legal help and statewide advocacy. LSNTAP helps nonprofit legal aid organizations improve client services through effective and innovative use of technology. To do this, we provide technology training, maintain information, create online tools, and host community forums.

---
About the LSNTAP Team
Program Manager 
The manager for the program is Shellie Reid. Shellie comes to us with a long history of public service and a love of technology. During law school, Shellie served as an Access to Justice Tech Fellow with a legal services organization in northern Virginia. As an active member of the Delta Model Lawyer group, she researched the competencies needed to be a successful lawyer in the modern world. Shellie spent some time working in the financial legal services sector before joining LSNTAP.
Advisory Committee
The Advisory Committee is made up of leaders in the legal tech and public interest spheres. They provide valuable input on many topics related to legal technology, helping LSNTAP better serve the legal aid community.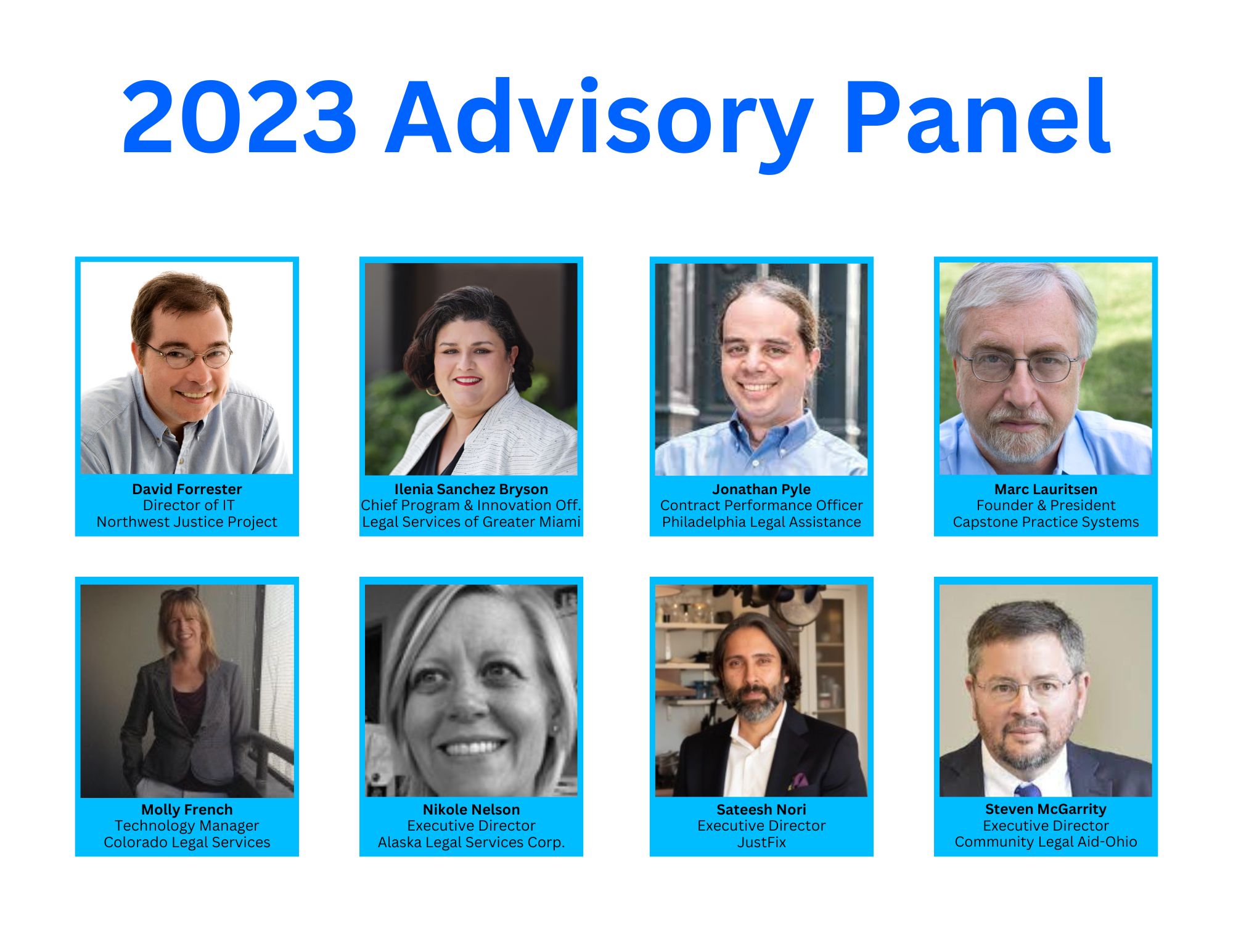 Mission, Vision, Values
In 2021-2022, LSNTAP undersent a strategic planning process, which helped define our Mission, Vision, Values, and strategic goals for the upcoming years.
LSNTAP's Mission is: Empowering the legal aid community to improve client services and build capacity through effective and innovative use of technology.
LSNTAP's Vision is: All legal aid organizations have access to curated information about technology which they use to deliver effective legal services.
LSNTAP's Values are:
Collaboration: we bring people together to gather and share expertise and create economies of scale
Innovation: we cultivate curiosity, experimentation, and creativity
Community: we support each other and share and learn from our successes and failures
Vision: we keep our fingers on the pulse of what's next
Partnerships 
LSNTAP is excited to be working with Just-Tech to help advance the use of technology by legal aid programs across the country. Working closely with MAP/LSNTAP through the end of 2024, Just-Tech will be providing technical assistance, webinars, and technology-focused toolkits to help legal aid programs leverage technology to increase access to justice for disadvantaged communities.
Just-Tech, LLC is a mission-driven technology firm dedicated to advancing and supporting the use of technology by public interest, legal aid, and public defender organizations to increase access to and delivery of justice for disadvantaged communities across the United States. 
Last updated on .