Scanning and Digital Signatures (Remote Legal Services)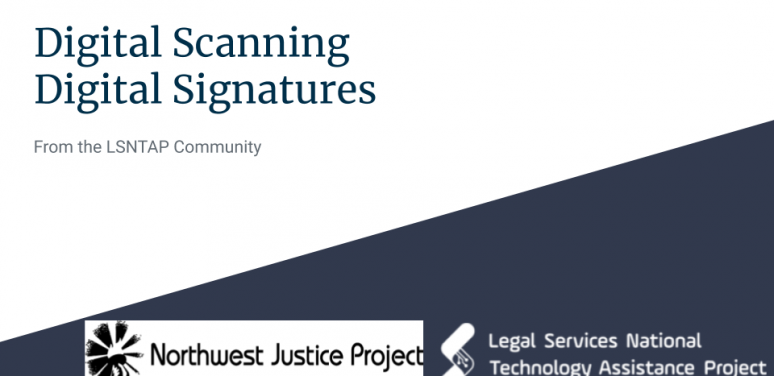 This webinar looks at common tools for digital signatures and scanning from your phone or at home. We run through common tools for each and answer your questions. Tools include: DocuSign, Panda Doc, Hello Sign, Adobe Sign, Microsoft Lens, Google Drive, portable home scanners, and more. Each how to will be used to create a short video LSNTAP on how to use it.
Yhe sides are avalbile on Google Slides Scanning and Digital Signatures
Six Key Things to Know about Digital Signatures
Scanning
Physical Scanners
Digital Signature Apps
Last updated on .