Case Management Software for Legal Services
What are case management systems (CMS)?
Case management systems allow legal aid programs to consolidate case and client information in a central and secure location. These types of software also manage client communication, accounting and billing, document assembly, compliance, etc., fostering more successful results and streamline workflow. CMS also provides added layers of up-to-date, compliant security for sensitive information. 
Why are case management systems important for legal aid?
CMS are critical for the optimization of office communication and centralizing case data to more efficiently run a legal program. Tracking and centralization also allow programs to easily meet reporting requirements, and track any community outreach projects. Additionally, CMS protect sensitive client information and prevent loss of data. 
What case management systems are available for legal aid programs?
There are numerous systems that may be right for your program, from key features to pricing. The following are popular legal aid case management systems that emphasize organized workflow and security for legal practice management. 
---
Kemp's Case Works

LegalServer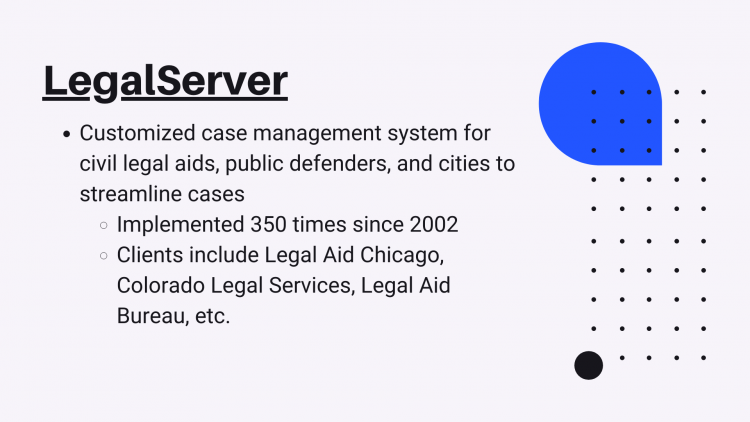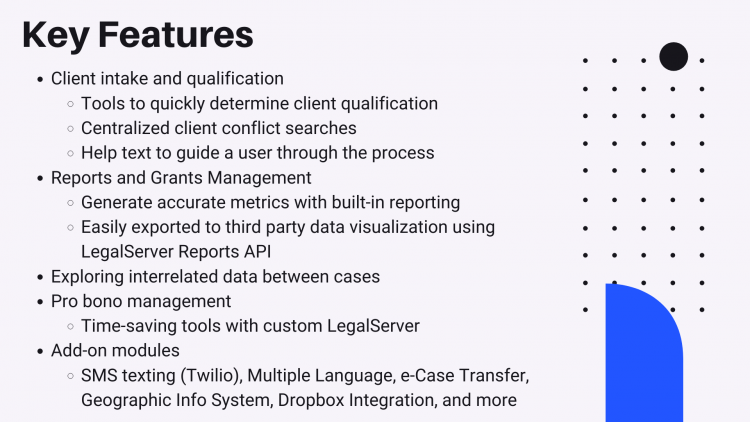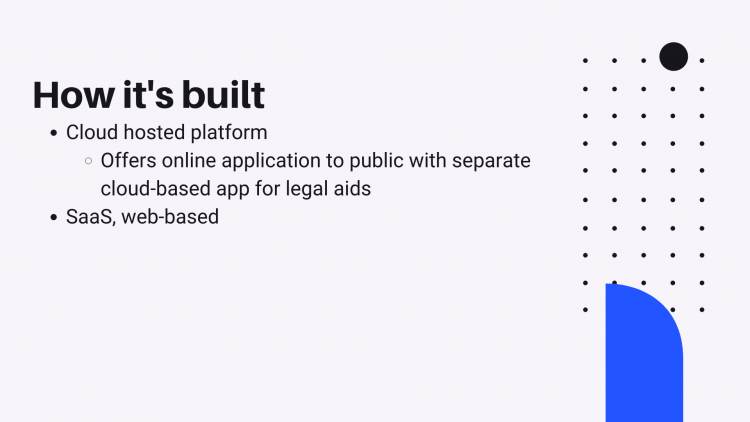 Legal Files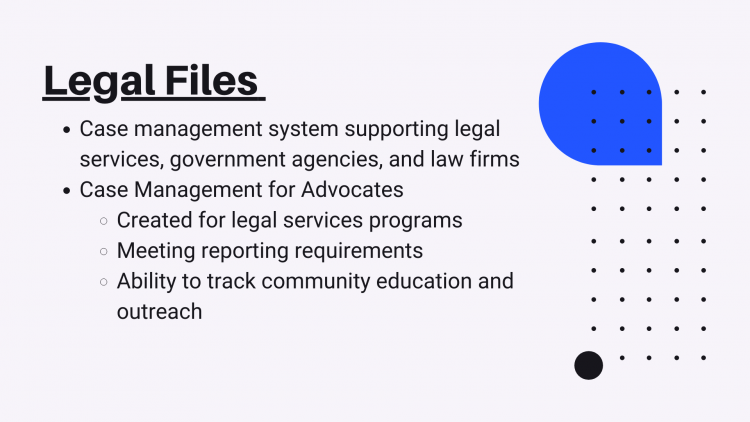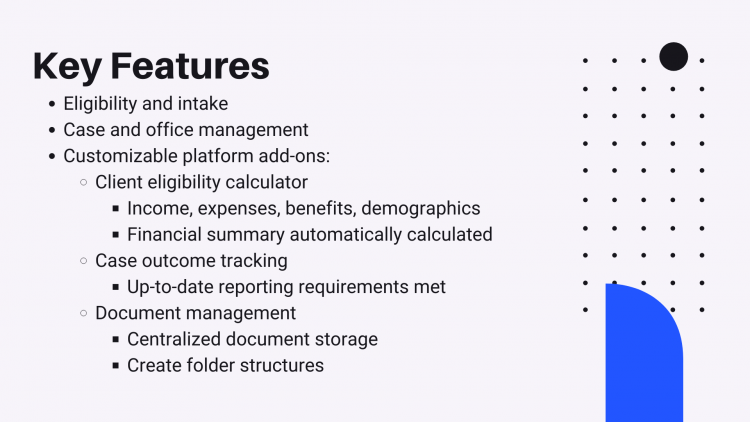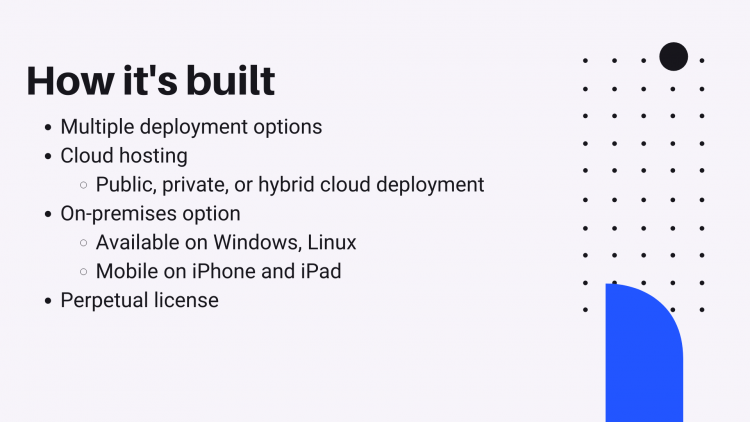 JusticeServer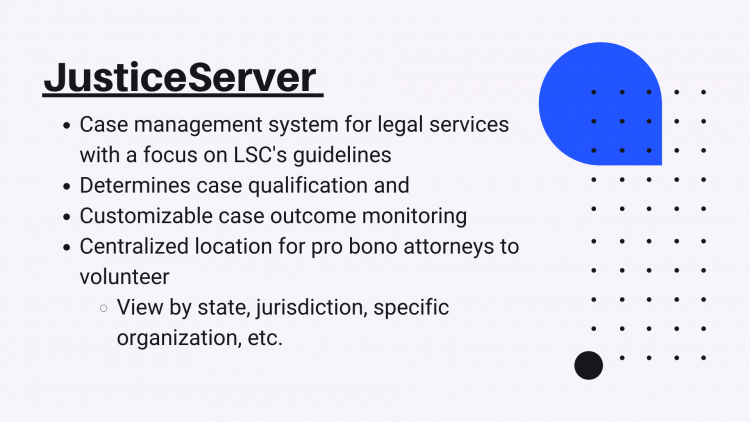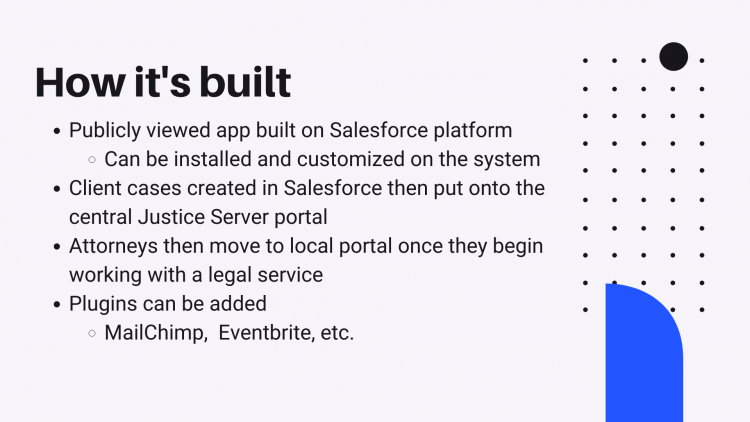 Pika CMS