I Got Attacked, Now What?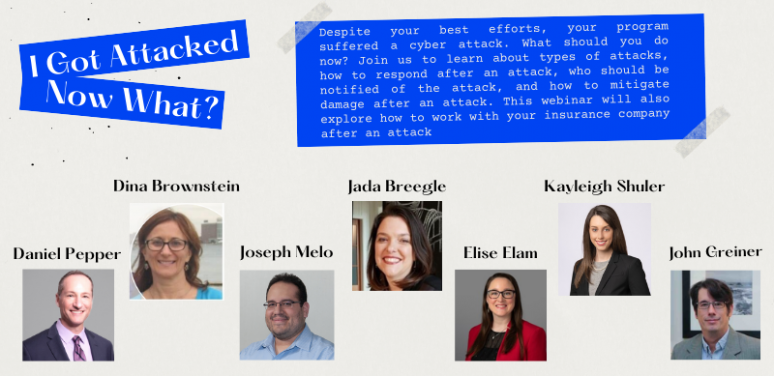 On December 7, 2021, we had a panel share what legal aid programs should do if they experience a cyber attack.
Despite your best efforts, your program suffered a cyber attack. What should you do now? Join us to learn about types of attacks, how to respond after an attack, who should be notified of the attack, and how to mitigate damage after an attack. This webinar will also explore how to work with your insurance company after an attack.
Panelists:
Daniel Pepper, BakerHostetler
Dina Brownstein, Greater Boston Legal Services
Joseph Melo, Just-Tech
Jada Breegle, Legal Services Corporation
Elise Elam, BakerHostetler
Kayleigh Shuler, Polsinelli
John Greiner, Just-Tech
Last updated on .