Planning for Website Projects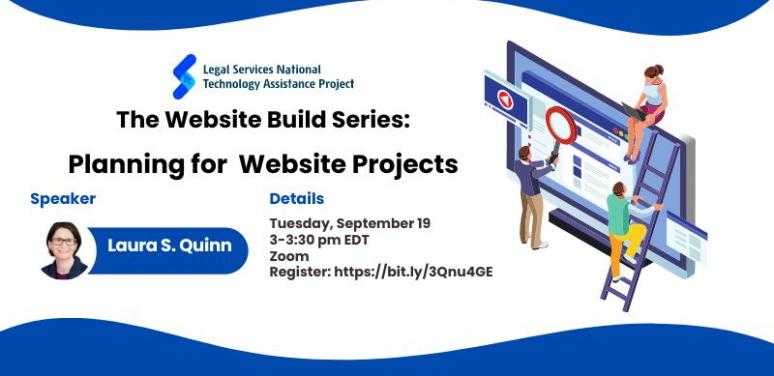 Join LSNTAP manager Shellie Reid and guest speaker Laura S. Quinn for this short, fast paced session where we will provide some tips and best practices to help begin the process of planning out a website build or upgrade.
Laura has been creating website strategies and helping nonprofits implement them for 25 years. In the access to justice space, she's worked with OhioLegalHelp, ILAO, LSC and others.
This session will be held on September 19th from 3-3:30 pm EDT on Zoom.
Register to attend here.
Last updated on .