Remote Access & Managing a Hybrid Workplace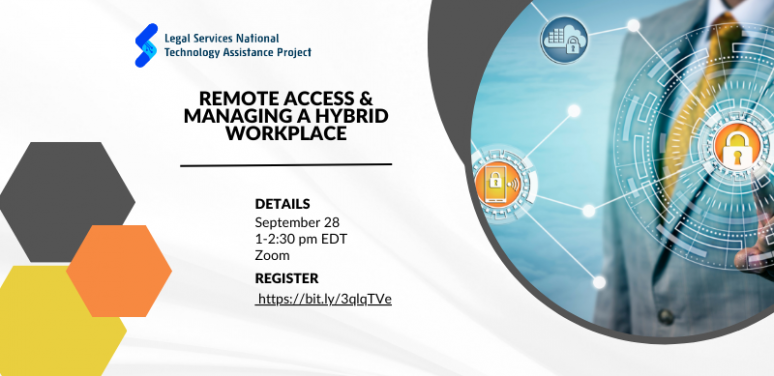 Join us for a discusion on remote access and managing a hybrid workplace. We will discuss common issues, cost effective support measures, and best practices. Guest speakers Sateesh Nori, Ilenia SanchezBryson, Mona Elgindy, and John Greiner will share their knowledge with us.
This webinar will be held on Zoom on September 28th from 1-2:30 pm. Register here to attend.
Last updated on .